event space | The Mailbox
Rent24 : Spuistraat , 1012SV Amsterdam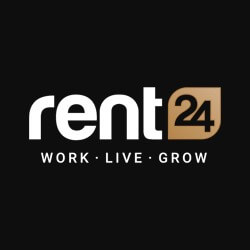 Jet
Contact

The third level of this famous building 'Magna Plaza' with its historical background is transformed into an inspiring place. The meeting and event spaces are elegantly furnished with an industrial character and are provided with all the needed facilities. Next, to that, the location also has a cosy lounge, an international work environment and a community kitchen with a beautiful view of the Royal Palace.
Event space The Mailbox
Not looking for a standard setup? Then The Mailbox (115m 2 ) is the perfect fit for you. With its loft, the flexible lounge is ideal for creating an informal setting. Use the comfy seats or sofa to create a homey feeling.
Mandatory fees
Floormanager

Office hours 09:00 - 18:00 (1 person)

€ 35.0 /hour
Additional Services
Lunch - BBROOD

Pure sandwiches with orange juice

€ 12.5 /hour

Coffee/tea/water service

It is calculated per guest per hour

€ 3.0 /guest

Sweets from BBrood

Haverkoek, Pecan-framboos, Brownie or Gevulde koek (€2,5 per piece)

€ 2.5 /guest
Facilities
Flexible furniture layout
Projector+Screen
Whiteboard/Flip chart
Alcoholic beverages
Suitable for
Corporate Event
Meeting
Party
Team Building
Workshop
House rules
The location considers the agreement end-time plus max. 30 minutes run out. If the event takes longer than the agreement end-time plus the max. 30 minutes run out, there will be charge extra cost for the rent of the event space and cost for extra staff hours.
Special note
Catering
Besides the catering options provided, other special catering options are also possible. We work with BBrood and Van De Bovenste Plank. If you wish to have more information about extra catering options, let us know.
Facility
The room includes a standard TV-screen (55-inch). The TV-screen has a standard connection HDMI. If you need another connection, please let us know.

Set up
The Mailbox has a standard lounge setup with our in-house furniture. If you prefer another setup please let us know.

Staff
During the event, there will be a floor manager present. The floor manager is your contact person for
the day.

Accessibility
The location is very easy to reach with public transport. Tram, metro and bus stop in front of the door. From our location, you walk in 10 minutes to Amsterdam Central Station. Further, the nearest parking option is Q-park Nieuwendijk.
Bring your own food is not allowed